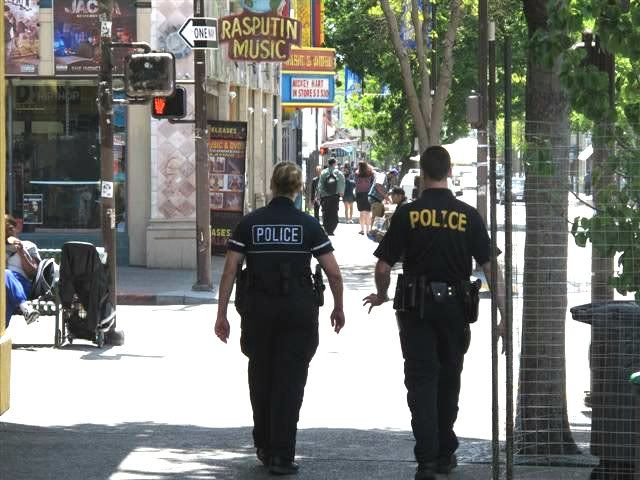 Not many statistics yet to see what, if any, difference it makes but new police patrols of transient havens Telegraph Avenue and People's Park did score big their second day on the job. A guy in the park doing push-ups that the cops questioned about his shopping cart turned out to be wanted for murder in South Carolina.
Add
: The idea of the joint UC Berkeley and Berkeley PD foot patrols is to help
clear out transients
and their sometimes aggressive dogs that drive everyone else away, says the Oakland Tribune's Doug Oakley. But a UC Berkeley police spokesman tells him that so far at least, "it's kind of the same as it ever was." The photo is from Berkeley police sergeant Mary Kusmiss via Berkeleyside, which wrote about the patrols last week.