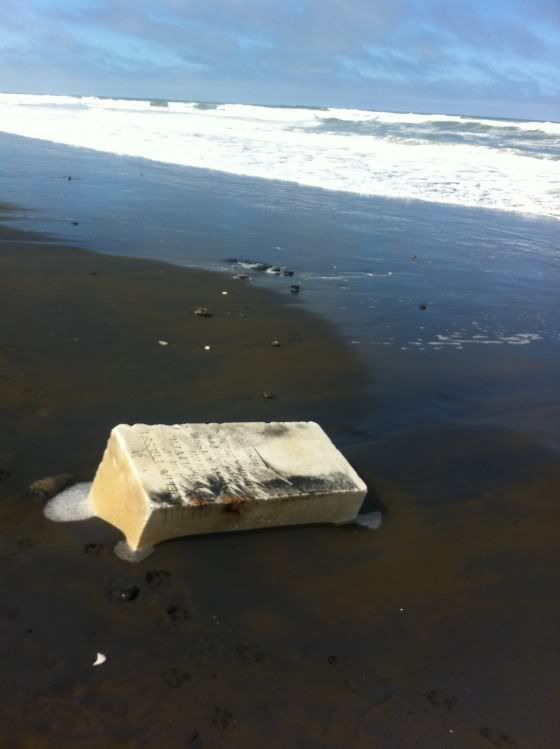 How does a gravestone from 1890 wash up on Ocean Beach? Or does it? No official explanation, but readers chime in with possibilities after Mission Mission posts photos, including a close-up of the inscription identifying the deceased as a 26-year-old married San Francisco woman.
Add: Suggestions for how it got there are all over the map ("Maybe a whale swallowed it during a tsunami, carried it around for a while and recently finally managed to regurgitate it?"). Burrito Justice offers something more plausible: That the tombstone probably got tossed in with seawall material after San Francisco dug up its cemeteries and moved bodies to Colma around the turn of the 20th century.
Or did someone just put it there?