Richmond High gang rape verdicts to be announced this afternoon, Four Seasons condo owners draw line in the sand, three charged in Oakland protest vandalism, more.
Top of the news
---
Verdicts for two young men charged with gang-raping a 16-year-old girl at Richmond High School outside a homecoming dance will be read this afternoon in a Martinez courtroom. Chronicle
Alameda County prosecutors charged three people in the vandalism that occurred in downtown Oakland during protests after George Zimmerman's acquittal in Florida. Chronicle
Politics and government
---
Thousands of grad students in the UC system got a one-year reprieve from fee hikes Wednesday after the Board of Regents concluded that raising the price of dozens of programs was a political risk. Chronicle
Other news and items of interest
---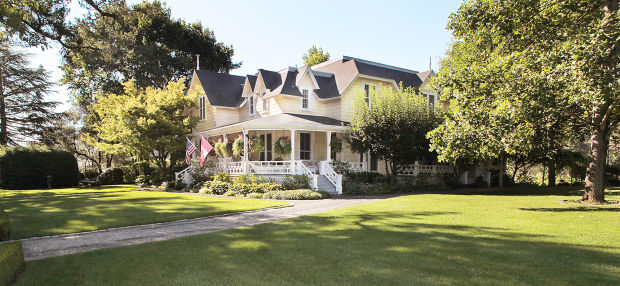 The son of Costco co-founder and CEO James Sinegal bought St. Helena's historic Inglewood Estate and its accompanying vineyard and winery for a reported $20 million. Napa Valley Register
Four Seasons condo owners opposed to a 47-story tower and Mexican Museum on Mission Street say they will take their battle to the ballot box next spring if a compromise height isn't worked out by early next week. SF Business Times
Latest local flashpoint over privacy and crime cameras: Tiburon, where the ACLU is expressing concern and the police chief says they work. Marin IJ
Prosecutors say the 23-year-old man accused of killing two San Francisco jewelry mart clerks and wounding a shop owner apparently believed he had been overcharged for items he'd bought there a week before the shooting spree. Chronicle
Keith Olbermann, whose most recent career bridge-burning was at San Francisco-based Current TV, is returning to ESPN, which he left long ago on bad terms, as a nighttime sports show host. SI.com
San Francisco State picked up a $1 million gift from retired Bank of America chairman and CEO Richard Rosenberg and his wife Barbara to fund a new marine biology institute at the school's Romberg Tiburon Center. SF Business Times
UC Berkeley has created an online master's degree program in information and data science. SF Business Times
The Fairmount Hotel's Tonga Room, which not long ago was considered out of date and which the hotel wanted to replace, is now suddenly hip again, Inside Scoop SF says.
Police are investigating allegations of child abuse at a Mountain View pre-school. Mercury News
The Oakland Tribune profiles Homeland Security Secretary and prospective UC system president Janet Napolitano as someone involved in university affairs since her days as an undergraduate at Santa Clara University.
Modest good news for would-be renters: explosive rent growth in the Bay Area appears to be slowing. SF Business Times
Hayward will shell out $1.5 million to the family of an elderly man who died two months after a police dog mistakenly attacked him in his own backyard. The Daily Review
Two dead birds in Oakland and Pleasanton tested positive for West Nile virus. Mercury News